I recently asked someone "Do you Travel Light ?"
They paused, looked at me, looked away, and said "Yes, I like to lose a few pounds before I go on a vacation." Perfect…. Almost what I was getting to." Do you Travel Light?", to me, means, Zero Carbon Footprint Travel. At a discount!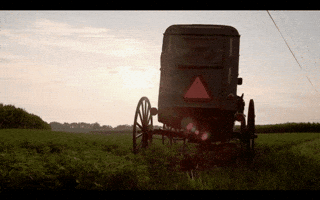 No, I don't mean traveling via horse and buggy. I'm talking about the revolutionary new travel program, Travel Light by Viridian.Travel Light means zero guilt. Viridian will purchase carbon offsets on your behalf, calculated to counterbalance the energy impact of their trips.So no matter what you pack, you're always traveling light.
Travel Light is a brand new travel club by Viridian that launched December 1st of 2016.
Through Travel Light, you can change the world! Erase your carbon footprint with zero carbon travel. More than 5% of global carbon emissions come from our vacation and business travel – erase your own part of this with just a few clicks. You can also turn the lights on for a community in need. 1.2 billion people live without access to electricity. For every month you are a Travel Light member you'll turn the lights on for a day for one of them.
This is a revolutionary product that will disrupt the travel industry. Imagine being on the ground floor of a company that is going to do to travel what Netflix did to video. Remember Blockbuster? Today picture them as Priceline. Or Trivago or Travelocity.. All of the public sites are owned by 2 different companies that ensure price parity. Meaning, fixed pricing.
This program doesn't only provide deep travel discounts and Carbon free travel, there are MANY benefits, such as
PREMIUM DISCOUNTS Get access to wholesale rates for travel up to 50% off what other travelers pay.

110% PRICE GUARANTEE. We credit you 110% of the difference if you find your hotel cheaper than what other travelers pay.

SHARE THE SAVINGS. Spend less, give more: purchase savings dollars for friends and family at a special discounted rate. 

LIGHT THE WORLD. Every month you're a member, we'll donate a day of light to energy-poor communities on your behalf. The more members, the more light we can share.

NO BLACKOUT DATES. Enjoy peak season! No travel restrictions mean you can travel for less whenever you like.

SWEET REWARDS POINTS. Plan your trip through Travel Light and earn Sweet Rewards Points toward more travel!

ZERO-CARBON TRAVEL. We'll offset the carbon footprint created by your trip at no extra cost to you.

PERSONAL CONCIERGE. We're here for you with exclusive, individualized service to make every one of your trips convenient, special and unique.

GOOD KARMA! With our Karma Membership Program, exclusive to Viridian Associates, you'll earn when others save. Simply refer your friends and family and earn even more rewards. You'll get a cash match on the savings you help them score, plus more Sweet Rewards Points too. Talk about good Karma.
And one of the most awesome aspects of this travel program...
HAVE FUN AND HELP OTHERS: emPOWER TRIPS Experience the joy of giving. Help replant a forest. Bring light or clean water to families in need. Our voluntourists are making a big impact and enjoying once-in-a-lifetime experiences on trips around the world.
If you travel a few days of the year, a few weeks or more, Travel Light is the club for you. Deep discounts on all travel along with helping the Planet. 
So the question is, Are you ready for Travel Light? Click here for more information
Powered by Purpose